BUY ELSEWHERE NO. 02
The second edition of Elsewhere: A Journal of Place, September 2015.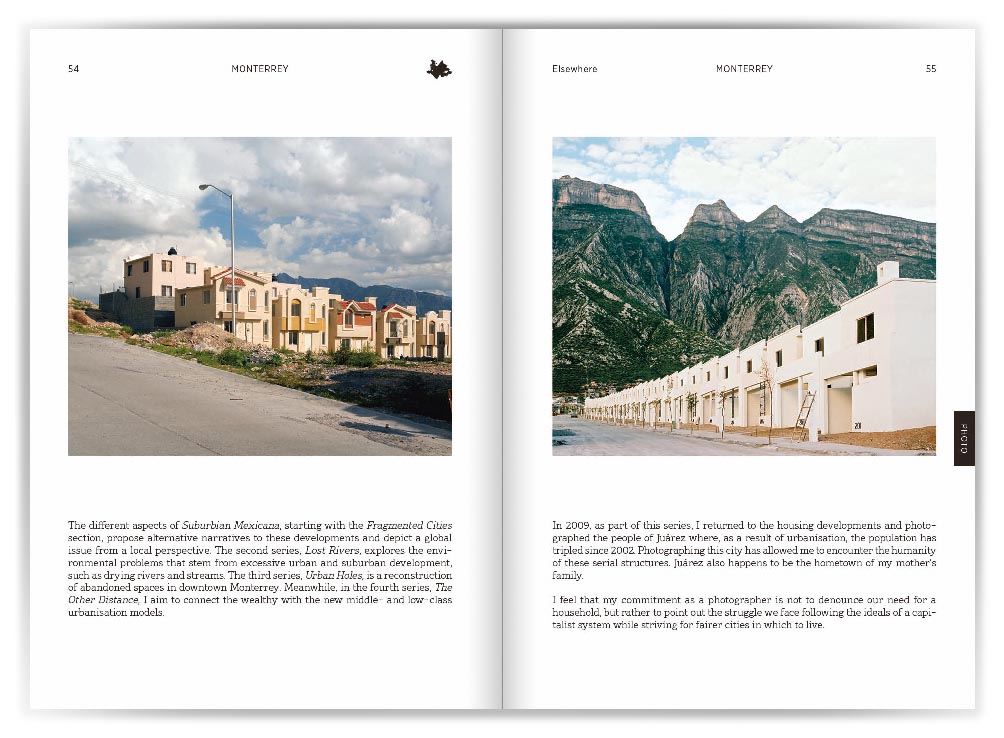 Places

Tamchy, Kyrgyzstan by Laurence Mitchell
"This eccentric building is actually a hotel of sorts, one rumoured to have dubious Kazakh mafia connections, but there is no sign of it being open for business right now. Someone has painted 'Waiting for guests' in Cyrillic on the rusting fence outside."
Orkney, Scotland by Amy Liptrot
"Every photograph is of the past. I'm not looking at Orkney as it is now - with a new season of crops, another year's growth - but the moment at which the satellite took the pictures. This is the wave that was captured to stand in place of all future waves."
Melbourne, Australia by Nick Gadd
"They are more like memories, or fragments of a narrative. They are stories with an introduction but no conclusion, a joke with no punchline, a dream that you wake from saying: What just happened, and what did it mean?"
Bombay/Mumbai by Satya Gummuluri
"A fundamental tectonic shift seems under way and I fear that this city will no longer have spaces for those who cannot somehow rustle up the astronomical figures needed to share a piece of it."
The Night Train by Marcel Krueger & Paul Scraton
"We can watch the sun setting on the Hungarian Puzsta, or let the clack-clacking of the train rock us gently to sleep before we see the sun rise over the Carpathian mountains. The night train is, and remains, the budget airline of the flaneurs, the idlers and the romantics. It's time to get on board."

Dresden, GDR by Paula Kirby
"It is the late summer of 1987 and home, for the past two years I have been teaching English in Dresden, is a small, one-bedroom flat on the seventh floor of what I am told is a prestigious apartment block right in the heart of the city"
Cabo de Gata, Spain by Paul Scraton
"Centuries of human activity but I have yet to meet another soul, just the ghosts of the watchmen and miners, and the tracks of off-road motorcyclists, left in tire markings or lines of spilled oil, across which I kick white stones with my boots as I make my way down to the beach."
Plus...

An interview with Stuart Fowkes: Cities and Memory Project
Mapping place: The UckerMarker project
Suburbia Mexicana - Fragmented Cities: The photography of Alejandro Cartagena
Reviews
Atlas of Remote Islands by Judith Schalansky
The Memory Chalet by Tony Judt
Heterodyne app by Fiona Hallinan
€12
 
Payment via Paypal. All prices include 7% VAT (MwSt.) if applicable.
Price includes shipping to anywhere in the world.
Don't like Paypal? We are happy to accept payment by bank transfer. Please send us an email for more details… we would love to hear from you!
Payment via Paypal. All prices include 7% VAT (MwSt.) if applicable.
Price includes shipping to anywhere in the world.